Sydney Air Conditioning Ducted Zone Installations For Maximum Comfort Announced
ACG Air Conditioning Sydney has announced it can offer customers high quality air conditioning units in autumn and ducted air conditioning units for the winter months. The company is known for its consistent innovation and high quality products, and has been leading the way in the air conditioning industry for 15 years. More information can be found at:
https://airconditioningguys.com.au
The site explains that one of the things that sets ACG apart from the competition is that it offers an unparalleled customer experience. Customers get a project manager from start to finish, helping to ensure the smooth running of any installation. Working with ACG, customers get the benefit of a free measure and quote, along with quality installation. Customers can also benefit from a five year warranty, whereby ACG covers them on parts and labour for five years and customers don't need to pay anything extra to have that extended warranty.
Sydney Air Conditioning Ducted Zone Installations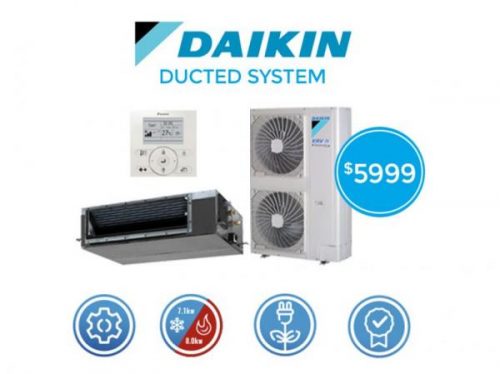 The Sydney based residential and commercial air conditioning specialist can provide all types of houses, from single storey to 2-storey homes, units and apartments, with high quality air conditioning. Residential air conditioning in Sydney has become a crucial part of any home over the last few years. It helps people to maintain cool during the summer months, and stay warm during winter. Air Conditioning Guys offers various ranges of brands and styles, so that Sydney customers looking for the best air conditioning options can get the right model for them. In the colder months, Sydney ducted air conditioning systems can be installed. This advanced technology is more economical to operate and is quieter than conventional units. Further, they can handle greater extremes in temperature, and are also smoother and more stable in operation. This helps to ensure that they can reach the desired temperature quicker. A ducted air conditioning system is zoned, which means that customers are able to select the area of the home they want to target. This helps to fine tune the perfect level of comfort in any room. Full details of the air conditioning in Sydney options available through ACG and the ducted air conditioning Sydney services can be found on the URL above.
Air Conditioning Sydney
http://www.hawaiinewsnow.com/story/37893167/sydney-air-conditioning-ducted-zone-installations-for-maximum-comfort-announced